Rotary Packing Machine can be divided into three different configurations and applications. They are applied to granular, powder and liquid materials respectively. This rotary Premade Bag Packing Machine is suitable for automatic packaging of small packaging bags, medium bags, small metering strip bags of various powder and granular products. When Rotary Packaging Machine is equipped with screw feeder system. Applied to powder materials.
Application:
This Automatic Rotary Packing Machine can be used to different area with optional auxiliary devices .
Power Species: milk power, coffee powder, grape sugar, washing powder, bean powder, tea powder, protein powder, spice powder, seasoning powder, chemistry condiment, refined sugar, pesticide, fertilizer, etc.
Applicable bag type: Premade bag (flat bag, stand-up bag, zipper bag, M bag)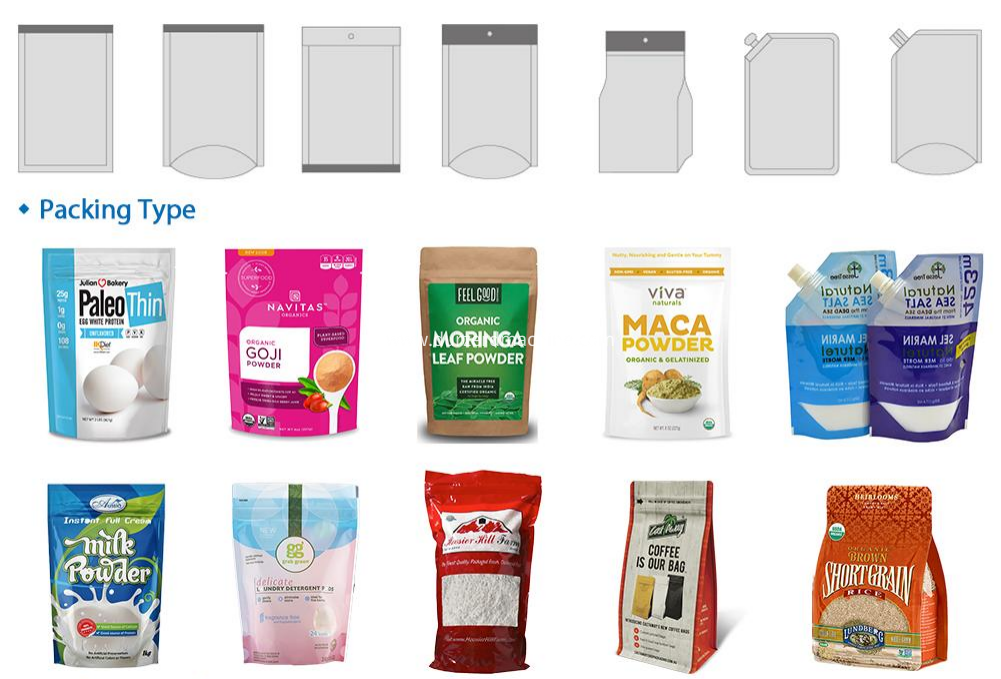 Rotary Packaging Machine+Screw Feeder System+Powder Auger Elevator
The whole machine has eight-station or ten-station structure, and the operation is controlled by PLC and large-screen touch screen. The operation is simple and convenient.